Jürgen Ohnemus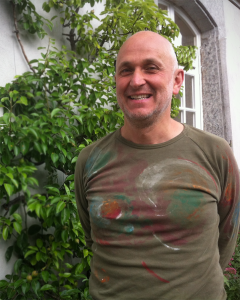 Jürgen Ohnemus is Researcher for the project Toward a Science of Music Performance. He works with various music software and music technology that are necessary to set up diverse experiments involving professional musicians.
Born in Freiburg, Germany, Jürgen is a classical guitar soloist and music teacher by training. He studied under Prof. Luis Martin-Diego at the Musikschule Trossingen, where he received both his performing arts degree and training, as well as his diploma as a music teacher. Jürgen received further training in conducting and composing under Siegfried Erhardt in Munich and Craig Sharmat in Los Angeles.
Jürgen's music performances can be heard on several solo records, in addition to recordings with different chamber music ensembles, including the Baden Mandolin Orchestra, of which he is also a member. Some of his CD-recordings include Valses Poéticos (Spanish music with the Mandolinist Klaus Wuckelt) and Global Gypsies (self-composed music with musicians from different countries).