Leonhard Helminger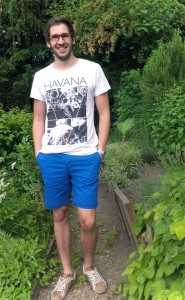 Leonhard Helminger works as Research Assistant for the project Toward a Science of Music Performance, where he develops Java-based applications for MIDI-data extract and conversion.
Previously, Leonhard has held intern positions developing software for various technology companies. Leonhard received a B.Sc. in Biomedical Computing from UMIT (The Health & Life Sciences University) in Tirol, Austria. He is currently pursuing his B.Sc. in Computer Science at ETHZ.
In his free time, Leonhard enjoys sports and listening to music. He is an avid photographer and singer, with many years of theatrical practice at the "Salzburger Adventsingen" and "Salzburger Passionssingen".