Maya Rupprechter-Minwary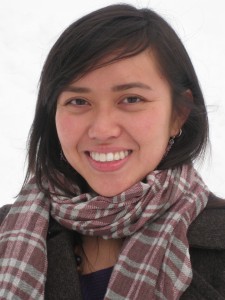 Maya Rupprechter-Minwary is Communication Officer for the project Toward a Science of Music Performance; she is responsible for managing and editing publications and transArts' website.
Maya has a M.Sc. in International Development Studies from the Norwegian University of Life Sciences, and a B.A. in Journalism and Religion from Pepperdine University. She previously worked as a consultant for the United Nations Development Programme office in Oslo, Norway, interned for the Extractive Industries Transparency Initiative International Secretariat in Oslo, and was a freelance journalist in her home state of California.
Needless to say, the Californian native caught the travel bug early on in her life. So far, she has lived in four continents and travelled to a countless number of countries, though, she has yet to explore South America, Australia and Antarctica. She would most likely prefer to visit South America and Australia first, before stepping foot in Antarctica.