Dr. Paola Deprez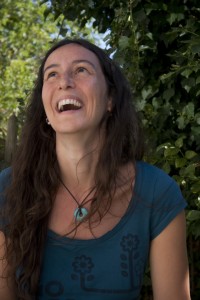 Paola Deprez is the Assistant for the project Toward a Science of Music Performance. She provides crucial research and administrative support, bringing with her years of experience in research design, performance and management. In addition, she works hands-on performing experiments for the project.
Born in Chile, Paola obtained her Master in Biological Sciences and PhD in Cell and Molecular Biology from the Catholic University of Chile. For her PhD thesis she collaborated with the École Normale Supérieure (ENS) in Paris and laboratories in New Jersey, USA and Namur, Belgium. Paola's doctoral thesis won two prestigious awards for best doctoral thesis in Sciences and Biological Sciences. After the completion of her PhD, Paola moved to Zurich and spent her postdoctoral period at the laboratory of Dr. Ari Helenius, Institute for Biochemistry, ETHZ, and the laboratory of Dr. Markus Aebi, Institute for Microbiolgy, ETHZ, where she continued as a research associate.
In addition to her involvement with transArts, Paola is a Yoga teacher and shares her knowledge and passion for the healing and transformative aspects of Yoga, and is an enthusiastic practitioner of Tibetan Buddhist meditation. With her husband, Adrian, Paola organizes and teaches Yoga classes, retreats and workshops through Oshadi Yoga. Her main interest is on how Yoga can help with stress and burnout. Adrian and Paola are also the proud parents of a young son.
For several years, Paola works for Cortona Week. She enjoys channeling her creativity through graphic design (she created the transArts logo) and speaking/learning various languages including Spanish, French, English, Italian and German.