Stephan Kollmann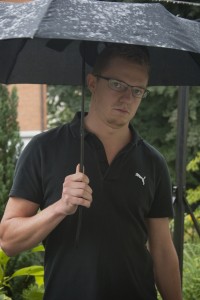 Stephan Kollmann works as Research Assistant developing software to perform diverse experimental setups and to analyze data collected from the project Toward a Science of Music Performance. He also currently works as a scientific researcher for the research domain (FSP) Musical Interpretation at the Department of Music, ZHdK.
Stephan finished his M.Sc. in Computer Science at ETH Zurich. He also has a B.Eng. in Applied Informatics from the University of Salzburg, Austria. Before and during his studies, Stephan has worked as a software developer for several years.
Stephan has developed great interest in neuroscience research, particularly in the computational modeling of neural systems. Currently, he is also involved in the implementation of data collection and in electroencephalography (EEG) data analysis.